CAREERS
Exciting challenges lie ahead—new partnerships, technologies, and businesses. Guided by our 4 core values, help us meet these challenges creatively. Join us now!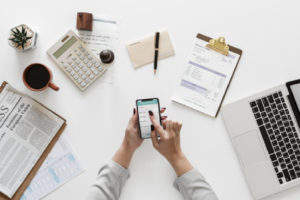 Accounting Staff
Job Description
Accounting Staff prepares and analyzes a company's financial records. Compile financial statements, review data, and ensure financial compliance. Responsible for executing a variety of financial procedures, including month-end and year-end closings, accounts payable and receivable, tax returns, bank reconciliations, general ledger entries, forecasting, and budgeting. Also, analyze corporate financial operations to ensure the business is running efficiently.
Duties of an Accounting Staff:
Review financial statements for accuracy and legal compliance

Prepare and file tax returns

Enter accounting-related information into business logs

Inspect account books for efficiency and accuracy

Organize and update financial records

Recommend ways to reduce costs and enhance revenue

Perform monthly bank settlements

Prepare documentation for external auditors
Requirements for the role:
At least two years' experience in accounting or a related field
Strong mathematical and analytical skills
Proficient in Microsoft Word and Excel
Proven ability to handle multiple projects simultaneously
Ability to read and analyze financial reports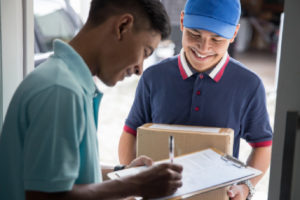 Messenger
Job Description
Pick up and deliver messages, documents, packages, and other items between offices or departments within an establishment or directly to other business concerns.
Duties of a Messenger:
Clarifying your scheduled and anticipated deliveries before each shift begins

Fetching, checking, and signing for parcels at their respective collection points

Taking special care to load the parcels into your bag or vehicle in a safe manner

Devising and choosing the most effective routes

Transporting items to drop-off points. • Answering recipients' questions about the delivery process

Ensuring that both yourself and the recipient sign all relevant documentation upon delivery

Checking to see that you have completed all work allocated for the day

Advising your line manager of deliveries that could not be fulfilled

Remaining friendly and helpful as you conduct your duties
Requirements for the role:
A high school diploma is preferred

Previous experience in any delivery position

Familiarity with the layout of your general delivery area

Excellent verbal communication and interpersonal skills

Ability to manage multiple tasks within given time frames

Good planning and decision-making abilities.