CAREERS
Exciting challenges lie ahead—new partnerships, technologies, and businesses. Guided by our 4 core values, help us meet these challenges creatively. Join us now!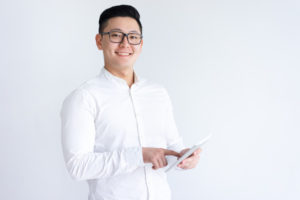 Channel Account Manager
Job Description
Builds business by identifying and selling prospects; maintaining relationships with channel partners, as well as developing new businesses from existing clients.
Duties of a Channel Account Manager:
Identifies business opportunities by identifying prospects and evaluating their position in the industry; researching and analyzing sales options.
Sells products by establishing contact and developing relationships with prospects; recommending solutions.
Maintains relationships with clients by providing support, information, and guidance; researching and recommending new opportunities; recommending profit and service improvements.
Identifies product improvements or new products by remaining current on industry trends, market activities, and competitors.
Prepares reports by collecting, analyzing, and summarizing information.
Maintains quality service by establishing and enforcing organization standards.
Maintains professional and technical knowledge by attending educational workshops.
Contributes to team effort by accomplishing related results as needed.
Requirements for the role:
Presentation Skills, Client Relationships,
Emphasizing Excellence, Energy Level, Negotiation, Prospecting Skills,
Meeting Sales Goals, Creativity, Sales Planning, Independence, Motivation for Sales,
IT Skills, Commercial Awareness, Patience, Perseverance, Maturity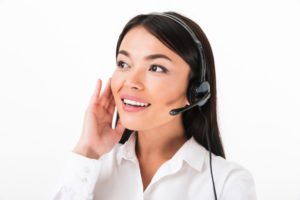 Tele Sales
Job Description
An inside sales rep will play a fundamental role in achieving our ambitious customer acquisition and revenue growth objectives. You must be comfortable making dozens of calls per day, working with channel partners, generating interest, qualifying prospects and closing sales.
Duties of Inside Sales Representative:
Sourcing new sales opportunities through inbound lead follow-up and outbound cold calls and emails
Understanding customer needs and requirements.
Routing qualified opportunities to the appropriate sales executives for further development and closure
Close sales and achieve quarterly quotas
Research accounts, identify key players and generate interest.
Maintain and expand your database of prospects
Team with channel partners to build pipeline and close deals.
Respond quickly & courteously to clients inquiries.
Capture customer information, including addresses, email address and phone numbers
Build rapport with customers through friendly, engaging communication.
Requirements for the role:
Strong phone presence and experience dialing dozens of calls per day.
Proficient with corporate productivity
Excellent verbal and written communications skills
Strong listening and presentation skills
Ability to multi-task, prioritize, and manage time effectively
Qualifying ability is a must